get to know jamar blackmon
I Feel Them 3 Words Coming...
That slogan is how Jamar Blackmon who's also known as J BLACK or THE GOALGETTA starts all of his motivational videos, motivational speaking albums and presentations. People wonder how he's able to be so EXCITED when he has a wife with Multiple Sclerosis which is an auto immune disease where her body subsequently attacks itself. Not to mention being a father with not one but two kids with autism who are non verbal! They are 11 and 7, the doctor said it's a big chance they will never speak. As a behavior health specialist he deals with youth with mental and physical challenges.
There's a saying, tough times don't last but tough people do. Jamar was raised in the inner city by a single mother surrounded by drugs and violence. He saw his father twice. Once when he was 9 and once at 27. At 9 he was alive and at 27 for his funeral. Jamar struggled as a youth and young adult. He's overcome academic challenges, drug and alcohol abuse and depression. He believes that pain brings purpose and purpose change lives. He's on a mission to change the world! The best is yet to come and SUCCESS IS THE ONLY OPTION!!
Jamar's Mentoring Program
IN 2018 HE FOUNDED THE GOALGETTA ACADEMY
In 2018 he founded GOALGETTA ACADEMY, a mentoring program who focuses on goal setting, mental health, financial literacy, entrepreneurship, leadership development and community service. GOALGETTA ACADEMY provides haircuts, home cooked meals and provides grief counseling / relief for children / teens who have lost a parent or close relative. With his wife Ashley by his side who he affectionately calls GORGEOUS they've been able to take there program from a local to a national program while impacting lives.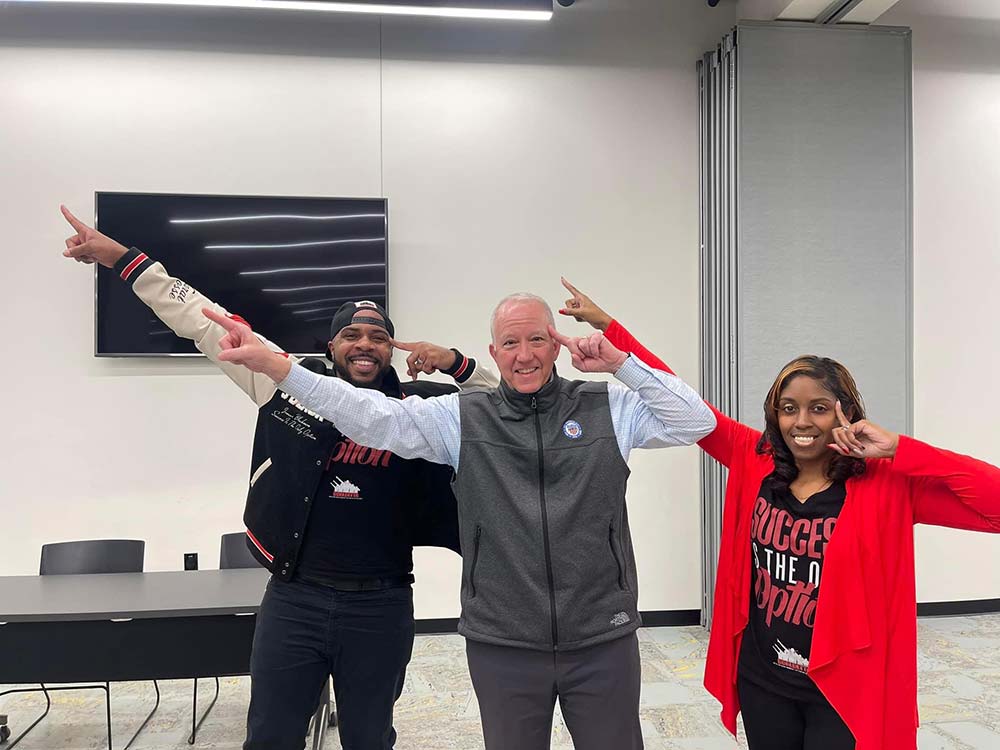 The Mayor recently selected his non profit organization for a grant to assist in the work he's doing with the youth in his hometown Akron, Ohio. His GOALGETTA logo sums up his message. One finger to the brain, the other pointing to the sky. All he's saying is with the right mindset you can go to the top!
Thanks in advance for making a donation and helping us change the narrative! Our future leaders will be GREAT!!  SUCCESS IS THE ONLY OPTION!!!
JAMAR HAS ACHIEVED MANY GOALS BUT NONE ARE MORE IMPORTANT THAN BEING A GREAT HUSBAND AND FATHER TO HIS 4 CHILDREN despite coming up in a single parent household without the blueprint.