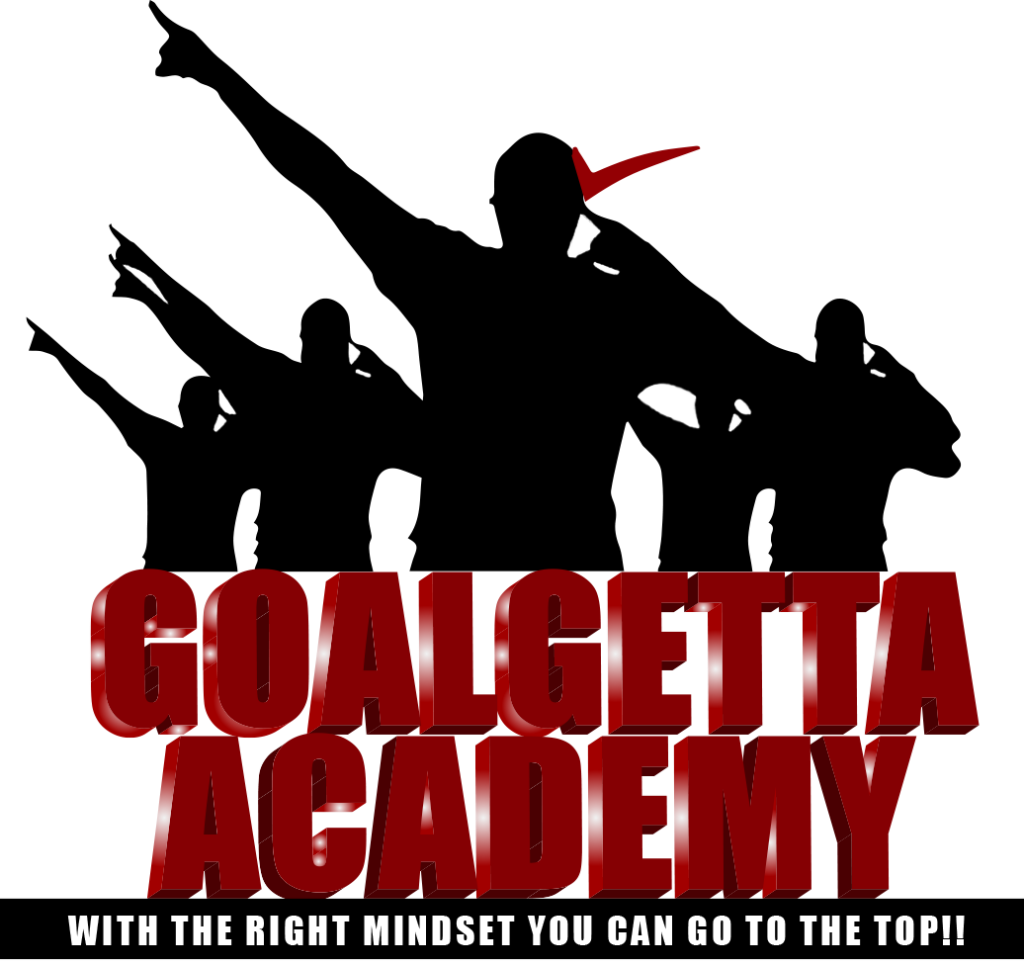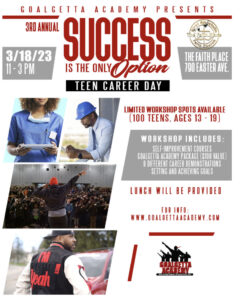 SUCCESS IS THE ONLY OPTION:
TEEN CAREER DAY
March 18TH 11-3p.m
Location: The Faith Place 790 Easter Ave
Endorsed By:
Bishop Samuel Hampton II
Teen Career Day Presenters
Andrew Holcomb Armed Forces Recruiting Center
Dion Millender Celebrity Chef
Sierjie Lash Captain Akron Fire Department
Veida  Rose Entrepreneur/Life Coach
Ervin Worthy Construction Company Owner
Mark Akins Sr. Sales Professional/Speaker/Author
Michael Solomon 3D Animator/Illustrator/Photographer
Keith Burnette Entrepreneur/Trucker
George Reese Autobody Repair & Painting
Tamica M Shavers Relator McDowell Homes Real Estate Services
Kurt Ayo Carey & Dreday Williams Hip Hop Promoters
Keynote Speaker: Jamar J BLACK Blackmon & Surprise Guest
Only 100 spots available teens (13-19)
Program Cost: FREE
Workshop Includes:
Self Improvement Courses
Catered Lunch
GOALGETTA ACADEMY PACKAGE (Over 100 VALUE)
8 Different Career Demonstrations
Training On Setting And Achieving Goals
Teenagers will be rotated into different classes.  There will be awards given out and a ton of surprises!!! Our future leaders will be great!!!
SUCCESS IS THE ONLY OPTION!!!
Register Now!!!!!!